Why Men Should Prioritize Self-Care
Let's face it, skincare can be very daunting. With conversations surrounding new cleansers, toners, retinoids, retinol, exfoliants and so much more, it often seems easier to just avoid the whole thing instead of venturing into that aisle at Target. After speaking with a few of our customers, we've realized that this issue paired with society's perception of masculinity has made it difficult for men to navigate their skincare and self- care journey. In this blog, we will unpack the issues that surround men in the beauty industry and help you start your skincare journey with a few tips! Stay tuned.
Unpacking The Problem
The self-care industry has been geared towards women from its genesis. Many can argue that because of society's strict standards for women, men have inadvertently removed themselves from the topics of beauty and self-care. If you make a visit to your local department or drugstore, you'll see countless beauty items being marketed to women. From foundations to concealers to eyeliners and so much more, it has left an impact on consumers that teaches us that female hygiene and beauty is the main concern. Now if you do see products geared towards men, they're usually in a dark container with "For Men" written in bold letters to make it look more "manly." But the funniest thing is the fact that if you compare the ingredients to the same product that is geared towards women, the chemical makeup is almost the same!
Men, women, and nonbinary people all have skin. We all deal with imperfections, acne, hyperpigmentation, dullness, eczema, texture and so much more. For this reason, we have to stop looking at skin-care and self-care as a gender-specific topic and start looking at it as a self-care journey for us all. Taking care of yourself feels good no matter who you are. So with that being said, let's make an effort to see skincare for men in a new and more positive light.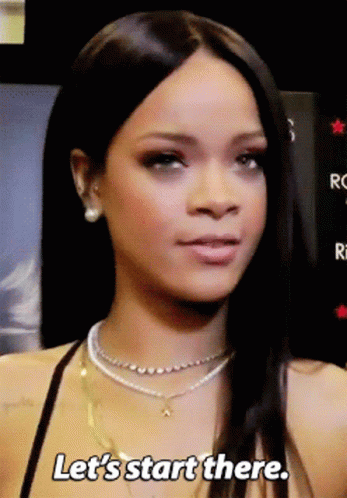 Facial Care 101:
Because we all have varying skincare issues, it would be hard for us to make a routine that is universal for everyone to use. Instead, we'll breakdown some of the key products that you should have in your medicine cabinet to start with.
Step 1: Facial Cleanser
Think of facial cleansers as prep to your skincare routine. Sweat, debris, and other environmental pollutants clog your pores throughout the day and create build-up that can block your additional products from having a lasting effect. We recommend CeraVe's cleanser line. They have a wide variety to match your skincare needs whether you have sensitive, acne-prone, or combination skin.
Pro-Tip: Make sure you're washing for at least 60 seconds! Check out LABeautyologist's breakdown on the proper way to wash your face here.
You can purchase CeraVe at Target. Check them out here.
Step 2: Toner 
Toners are like the mitochondria of skincare. They help each other part of your regime do their job to the best of their ability. It can shrink pores, level out your pH balance, rehydrate dry skin, and help dissolve dull skin cells. Their properties can range from hydration to brightening and exfoliating to give your skin the extra boost it's been longing for.
The Heritage Store's Rosewater Facial Toner is a great and cost-friendly facial toner that you can add to your list. It's packed with hyaluronic acid (helps skin be plumper and dewier) and has a great calming effect after a long day. 
Check them out here.
Step 3: Exfoliators
Exfoliators are key to removing dull skin cells to unleash your inner glow. The older we get, the slower our cell renewal becomes thus making the need for that extra boost. We recommend staying away from face washes that include harsh materials such as nuts or sharp objects that can scrape your skin. This can cause microtears in the skin and increase hyperpigmentation. Instead, opt for an exfoliant that has softer materials. We recommend Dermalogica's daily microfoliant. It consists of rice-based powder that works to polish the skin instead of stripping it.
Check them out here.
Pro-tip: Over exfoliation is a real thing! Make sure to take baby steps into exfoliation to prevent irritation.
Step 4: Facial Masks
Arguably one the most fun parts of skincare, face masks work as an added boost to your routine. Besides that, it just feels so good! When doing a face mask, make sure to take a moment to unwind and decompress. Remember, skincare is not a chore, but rather a moment for self-reflection and one on one time with yourself. Face maks can be targeted to your skincare needs and come in many variants such as sheet masks, clay mask, and hydrating gel masks.
Try out First Aid Beauty's Ultra Repair mask. It's packed with oatmeal which is soothing for those who struggle with irritated and dry skin. 
Check them out here at Ulta Beauty.
Step 5: Serums
Serums are loaded with ingredients to target your skincare needs. They carry higher concentrations of ingredients such as glycolic acid, vitamin C, hyaluronic acid, and niacinamide. This step can make or break your routine so it's important to find a serum that is geared towards your skincare needs. Make sure to do your research specific to your skin when purchasing serums. 
For those who may be struggling with their moisture barrier or are experiencing oily skin, try out Dr. Jart's Ceramidin Serum. 
Step 6: Moisturizer & Oil
Consider moisturizers and oils as your skin's defense system against dehydration. It helps to nourish the skin and minimize water loss to help you get that radiant glow. Neutrogena's Hydro Boost gel-cream is a great lightweight moisturizing balm that is great for the price. Rosehip oil is great for those who are battling hyperpigmentation and fine lines and can be found from many brands such as The Ordinary.
Step 7: SPF
Whoever told you that SPF doesn't matter lied to you. What's the point of putting all that effort into your skin if you don't add an extra layer to protect it? We all need protection from the sun no matter your skin tone. Wearing SPF can help prevent the sun from darkening blemishes and hyperpigmentation on your face while also preventing your risks of developing skin cancer.
Pro-tip: We recommend taking @MakeupforWOC's advice and make sure you're using two fingers worth of SPF. Be sure to apply it throughout your day. 
Body Care 101:
Step 1: Body Wash
Often times men's body wash is loaded with fragrances that can dry out and irritate the skin. For those looking for a high-quality wash without the added frilly stuff, try Dove for Sensitive Skin. And lastly, say goodbye to bar soap! Your skin will thank me later.
You can purchase it for pick up at your local Target here.
Step 2: Body Exfoliator
Although we don't recommend exfoliating with scrubs on your face, the skin surrounding the rest of our body is much thicker which makes exfoliating from the neck down much simpler. Body exfoliation helps remove dead skin and debris that normal wash may miss. After cleansing with soap, pair your scrub with a loofa or an exfoliating glove and rub throughout your body in a circular motion. We recommend body exfoliation ever 2-3 days.
We recommend our new Lemonade Sugar Body Scrub to help your skin get that Summatime Glow! It's packed with lemon essential oil and antioxidants to help brighten skin tone and have anti-bacterial effects. Purchase yours here.
Step 3: Moisturizer
Now after you've done all that hard work, it's time to finally moisturize! You can achieve optimal application when the skin is still slightly wet. To keep the summertime vibes flowing, we recommend our Lemonade Body Butter. Think of our body butters as the cherry on top for your skin. You didn't do all that hard work for nothing!  
Our butters are loaded with natural ingredients such as murumuru butter (a powerful anti-inflammatory agent) that helps seal in moisture and illipe nut butter (enriched with Vitamins A & E) that helps to restore your skin's elasticity and reduce scarring.
 Get yours here!
Now, look at you. Ready to take on the world with fresh and moisturized skin and a new mindset on how to pamper yourself. Keep up the good work!
Do you have any tips for men in skincare? Drop them in the comments below👇🏿👇🏿👇🏿