Welcome to the new Mango Moi! We spent a lot of time listening to your feedback and we're back and betta' than ever with a revamp to many of your favorite products. Although we're sure that many of you all have experienced the wonders of Mango Butter, this week's lesson will be focused on some of the key benefits of Mango Butter to help keep your skin and hair in check! Stay tuned 👀🥭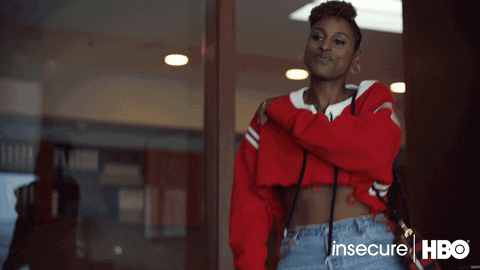 1. Anti-Aging & UV Protection
Don't let the cold weather fool you! You still need to make sure that your skin is being protected from UV rays. One of the main complaints that people in the skincare community have are their issues with hyperpigmentation, fine lines, and aging skin. Time and time again, they'll find that their effort to tackle these issues with extensive skincare routines are done in vain because they don't use products to protect their skin after they've completed their regime. 
You can find extra protection in our Mango Pomegranate Butter, which features pomegranate seed oil. Pomegranate seed oil is high in anti-oxidants and vitamin C to help reverse the damage of UV rays on your skin while reviving dry and brittle hair. Also can we get into how bomb it smells?! It's the perfect dash of summer to help us get through these rough months. Be sure to use in combination with your favorite sun screen.
2. Dry Hair Where?
Dry, brittle hair? Never met her! With this sharp change in weather you know we had to keep our Sweet Rose butter on deck! Packed with Avocado Oil, this butter will leave your hair penetrated with moisture from within. Make sure to gently stimulate your hair from the scalps first and then down the shaft of your strands to enjoy its antiseptic and hydrating properties. Paired with cupuaçu butter, our rose mango butter is vital for those who struggle with dandruff and dry scalp as it's fatty acid composition works to control levels of sebum oil (a natural oil that can cause dandruff if over-produced).
3. The Ultimate Glow Getter
It's the glowing skin for me 💁🏾‍♀️ A key ingredient in our "Citrus Lavender" Mango Butter is Baobab oil, which has cell rejuvenating properties to leave your skin with a more even tone and radiant glow even in the winter!
4. Blemish Buster
Kiss those blemishes bye-bye! Our butters are made with Sweet Almond Oil which is a key ingredient for blemish control. Sweet Almond Oil is an anti-inflammatory product that helps reduce swollen, red, and inflamed skin. As an emollient, Sweet Almond Oil has properties to transform dry, cracked skin into smooth, healthy skin. This ingredient, is one of the main reasons why our customers have been able to tackle their body acne, eczema, psoriasis, and stretch marks.
You can find sweet almond oil in one of our best sellers, "Mango Essence"
5. Can We Say Hang-Time?! 
We're giving you inches honey! Another key that you can find in our butters id Safflower Oil. Safflower Oil helps stimulate hair growth and overall hair strength. It is rich in oleic acid to help dilate blood vessels to help maximize the amount of nutrients that are supplied to the hair follicles to create an environment for hair regeneration and growth. In addition to oleic acid, safflower oil also contains linoleic acid which is a fatty acid that adds extra nutrition to damaged and brittle hair. It is vital to understand that long hair is only beneficial if it's healthy too! Our butters help you kill two birds with one stone 💪🏿.
Who else is excited for our relaunch? Let us know in the comments below👇🏿🧡🥭