How to Prepare Your Skin for Winter
Listen! I know I'm not the only one shook about how fast this year has flown by. We've dashed through summer faster than you could say hyaluronic acid. With that being said, many of us have found ourselves struggling with the sharp change in temperature and the impact that it has on our skin. In this blog, we'll be breaking down important steps that any skin type can implement to prepare for winter. Stay tuned.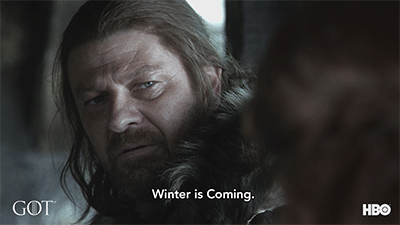 Step Up Your Exfoliation Game
Now many people think that exfoliation is only important during the summer months and I'm here to tell you that is 100% false. Exfoliation is vital for our skin no matter the climate that we're in. Our skin is constantly shedding and regenerating and it's important to make sure that your exfoliation game is always on point!
During the winter, you're more likely to find that your skin is dry, irritated and flaky. The main culprit of this is the cold air outside and dry heating inside that causes skin cells to dehydrate and die out faster. Your skin has the capability to have that radiant summertime glow all year as long as you do your part.
We recommend using our Citrus Lavender Scrub. It's packed with lavender essential oil and a special blend of essential oils to help buff away dead skin while also providing you your own aromatherapy experience while showering. Purchase yours here.
Moisturize! Moisturize! Moisturize!
There's a big amount of people who tend to prioritize moisturizing parts of the body that will show when in public (yes I'm talking to you🥴). Hydration is your best friend during the winter. Our skin has a natural moisture barrier and pH level. Lack of hydration paired with dry air is a recipe  for an ashy disaster. When our skin is constantly lacking moisture, our body will overproduce sebum oil (which aids in acne formation) and callused skin. Be sure to hydrate your body multiple times after showering, throughout the day, and especially after washing your hands. Your skin will thank you!
To transition back into winter, we recommend our OG Mango Butter "Mango Essence." Mango Essence features our two key ingredients ; cupuaçu butter (collagen production and moisture sealant), kokum butter (heals cracked and dry skin) to help you skin stay silky smooth. Check it out here.
Take a Look at Your Face/Body Wash
Sometimes we have zero clue when it comes to facial and body wash. Many of your favorite washes a filled with surfactants and perfumes that end up stripping the moisture from our skin. Make sure to look for "fragrance-free" cleansers if you are prone to dry skin in the winter. Additionally, make sure that your water isn't too hot. Although hot showers can be relaxing, high temperature water can aid in the dehydration of your skin's protective barrier and that is no bueno. Try using cleansers in lukewarm temperatures to prevent stripping your skin.
CeraVe's Hydrating Body Wash is a great alternative for those who may be struggling with dry, itchy skin in the upcoming months.
Protect Your Lips
Sharp weather changes can cause a drastic change in your lips. Often times, we're more likely to cover up the rest of our bodies while leaving our lips exposed on a daily basis. Be sure to use lip balms that are ointment based and have SPF in them. The skin on our lips are extremely delicate, and are more prone to chaffing and drying out in comparison to the rest of our bodies. 
We recommend trying out Aquaphor's "Lip Repair" lip balm. It's baby safe and perfect for the whole family!
Schedule Routine Service Appointments
 Checking in with trusted skincare and beauty professionals are especially important in the winter times. They'll be able to assess your needs and help you manage your skin in the cold months. Due to the lack of sun exposure, winter is the best time to schedule treatments such as chemical peels and dermaplaning that can help target your biggest skincare concerns. Additionally, making routine pedicure appointments can be a key factor in reducing calluses and cracked heels. Although our feet will be in boots for most of the time, it is important to have monthly maintenance appointments to make sure that your toes are being properly nourished.
Main Takeaway
The winter months can be hard for so many reasons. The cold weather, lack of daylight, and endless snow can damper your mood and make it harder for you to take care of yourself. But we're sure that if you make an effort to implement a few of these tips, you'll find yourself feeling a lot better than you expected.
What are some tips that you have for winter? Leave them in the comments below👇🏿🥭