Breaking Down Our Key Essential Oils
Essential oils have been a buzzing topic in the beauty community for a while now.  In this blog, we will be breaking down some of the key essential oils in our favorite mango butters to help you prepare your skin and hair for the summer months! Stay tuned.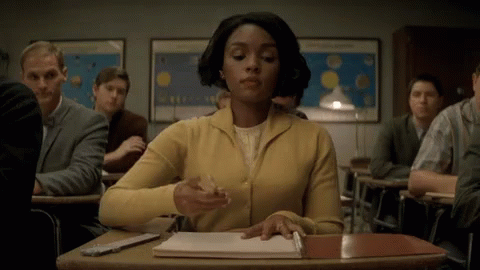 Lemon Essential Oil
Citrus limonum, commercially referred to as "Lemon Essential Oil" is extracted from fresh lemon fruit peels through a process called cold expression where the peels are pressed cylindrically to extract its oil and nutrients. When diluted with a carrier oil, lemon oil can serve as a detoxing agent to help exfoliate the skin and reduce inflammation. It's anti-bacterial and astringent gent properties can aid in clarifying your scalp (especially those who struggle with dandruff), reducing P. acnes (acne causing bacteria) and oiliness and brighten dull complexions. 
Because of lemon essential oil's clarifying properties, it is important to remember to use sunscreen when going outside to help prevent irritation. Often times we tend to slack on our sunscreen game in the winter because of weather changes but UV rays are still present in the winter time. Make sure that you're using an SPF of at lest 50 when going outside.
Now that we've got you hooked, make sure to grab your Lemonade Hair and Body Butter to keep the summer vibes going! Hurry up before it's too late🥭
 Lavender Essential Oil
Lavendula officinalis, commonly known as lavender essential oil is loved not only for its skincare benefits but in addition to its calming effects. Lavender oil is made through a process called steam distillation where lavender buds are placed over boiling water and the high pressure of the heat will then push oil out of the flowers. As the steam is condensed, the oil is then extracted for commercial use.
Since lavender oil contains antibacterial and anti-fungal properties, it is great for those who struggle with dry, cracked skin and also skin that is acne and blemish prone. Often times in the winter, our skin's natural moisture barrier can become compromised and thus create more sebum oil which then creates a breading ground for acne. Lavender oil infused products do a great job at helping balance your skin's moisture to help counteract temperature changes. Its anti-inflammatory properties help heal dry cracked skin especially on our hands and the heels of our feet. Lastly Lavender oil is packed with antioxidants and phytochemicals to help fight wrinkles and fine lines. It's the real MVP of skincare!
 Check out our Citrus Lavender Body Butters Here!
 Rose Essential Oil
Who said that roses were only for special occasions? Our use of rose essential oil makes you have all the fuzzy feels of Valentines day everyday. Chemically known as rosa damascena, rose oil is packed with anti-inflammatory agents and is known to be a tissue regenerator that helps moisturize skin, fight inflammation and redness, while helping reduce scars and blemishes. Rose oil helps to soften your skins texture, and is often recommended for those who struggle with fine lines and wrinkled skin. 
You can find rose essential oil in our OG scent "Sweet Rose"
How Can I Properly Use Essential Oils?
Many essential oils come in a high concentration. For this reason, it is important to implement the use of carrier oils when adding any essential oil to your routine. Carrier oils are lighter oils that tend to be less corrosive thus making it easier for us to add highly concentrated oils into our daily routine through dilution. Examples of great carrier oils are almond, rosehip and jojoba oils. We recommend adding 12 drops of your essential oil for every ounce of your carrier of choice. 
Before throwing essential oil into your skin or hair care routine, make sure to do the patch test for at least 24 hours. Take a small amount of your diluted oil solution and apply it to a small part of your scalp or skin on the body to avoid any sort of allergic reaction. To prevent any form of overexfoliation or irritation, be sure to use always sunscreen when applied to skin.
Now you have a better understanding of some the essential oils that we use to make your skin and hair great! Which mango butter scent is next on your wishlist? Drop them in the comments below👇🏿👇🏿🥭🧡